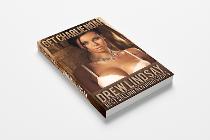 GET CHARLIE NOAH (Ben Hood Thriller No. 24)
Charlie Noah's husband wants her dead and will stop at nothing to achieve that goal. She is tall, voluptuous and vulnerable. Ex Detective Ben Hood is on holidays in Far North Queensland and their paths accidentally cross as Charlie attempts to hide from her husband's killers. Ben can't resist her cry for help and the chase is on as the killers pursue her from Australia to a small island in the South Pacific. Ben isn't going to let anyone kill Charlie Noah but the killers are not about to let Ben stand in their way.
Get Charlie Noah is available in Paperback from Amazon.com for $14.99 here.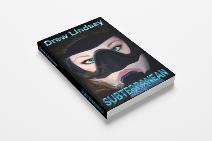 SUBTERRANEAN (Ben Hood Thriller No. 15)
Deep in the cold dark limestone caverns of the South Australian coastline, drugs worth millions of dollars are being smuggled inland from ocean caves. An experienced diving instructor becomes suspicious and her mother is concerned enough to hire ex police detective Ben Hood to watch her. Ben enrolls in her cave diving course which ultimately leads them both into a dark sinister world where deception and death are frequent stalkers. Ben is forced to deal with ruthless businessmen, professional killers both male and female and a stunning police detective who shows an intense interest in his activities and takes him to limits that have nothing whatsoever to do with the subterranean world.

Subterranean is available for $14.99 from Amazon.com here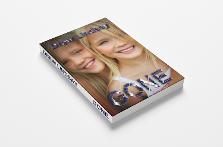 GONE (Ben Hood Thriller No. 14)
Two little girls from Charters Towers in Far North Queensland are abducted during the night and vanish. Torn and bloodstained remains of one girl's dress are found on a remote roadway. There is no ransom demand and no contact by the girls or their abductor. After almost 2 years missing, the Coroner gives a finding that both girls are dead. Ben Hood is hired by one of the distraught mothers to go over the available evidence. Ben isn't used to working by normal investigative rules so buried secrets are quickly unearthed and a dangerous search begins for the girls, dead or alive.

Gone is available in Paperback from Amazon.com for $14.99 here.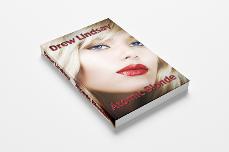 ATOMIC BLONDE (Ben Hood Thriller No. 13)
She's blonde and beautiful. She's wild and unpredictable. She's mentally fragile, unstable and abused. She's highly skilled in nuclear fission technology and knows how to build an atomic bomb. Fanatics will use her in order to destroy one of the largest cities in Australia and cause catastrophic loss of life. When her rebellious social life leads to club brawls Ben Hood is hired to keep her out of trouble. Ben is assured it's just another simple VIP protection job. They should have hired someone else.

Atomic Blonde is available in Paperback from Amazon.com for $14.99 here.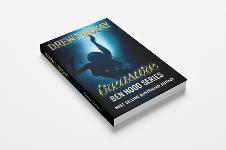 TREASURE (Ben Hood Thriller No. 9)
There is nothing like the lure of sunken treasure to bring out the worst in people, good and bad alike. Ex detective Ben Hood is once again dragged into a sinister world of intrigue, deceit and murder as he tries to unravel the mystery of an ancient ship, laden with stolen gold and opium, wrecked off the coast of Port Macquarie, Australia.

Treasure is available in Paperback from Amazon.com for $14.99 here.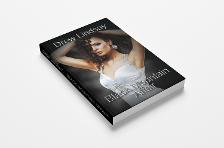 BLACK MOUNTAIN AFFAIR (Ben Hood Thriller No. 2)
Ex Detective Sergeant Ben Hood, now a VIP protection operative, finds himself the target of a twisted serial killer when he is sent to protect Far North Australian Socialite, Merinda Jerome. Bodies and body parts are turning up in the deadly and ghostly caverns of Black Mountain. A graveyard is robbed. The killer seems to be two totally different identities. Perhaps he is white, or perhaps black. He is always one step ahead of Police and always too close for comfort. He uses a variety of unusual killing techniques. The man hunt is on, but who is hunting who?

Black Mountain Affair is available in Paperbackfrom Amazon.com for $19.99 here.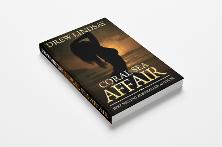 CORAL SEA AFFAIR (Ben Hood Thriller No. 1)
Ben Hood is a suspended Australian Police Detective. He joins a VIP protection company and is sent to exotic Port Douglas in Far North Queensland to watch over a breathtaking, upcoming starlet, Brenda Grant and her American film crew as they make a movie on the Great Barrier Reef. He never expected to get within a million miles of this amazing woman in his wildest dreams….let alone kiss her; touch her. Initially their hilarious encounter is just great fun. It's Ben Hood's mid life crisis dream come true. Then it goes bad. EXTREMELY bad.

Coral Sea Affair is available in Paperback from Amazon.com for $14.99 here.
Please note that all prices are quoted in US Dollars and may vary depending upon on the Retailer and the country where the book is purchased.