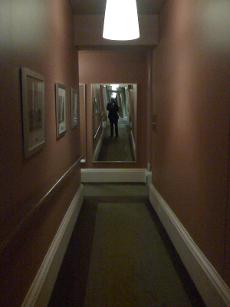 WHO IS BEN HOOD?
Around the time of writing, Ben is in his early 50's. He is an Australian; born and raised in Sydney. Ben is six feet one inch tall and of solid, muscular build, short greying hair, suntanned complexion with deep blue eyes. He has combat scars on his left shoulder blade (ninja spike) and a large scar on the back of his head (baseball bat strike by an offender) He has flown light aircraft in his early 20's and is an accomplished and highly qualified SCUBA diver. His passion is cooking. It is one of his ultimate ways to relax.
BACKGROUND
We have very little insight into the childhood or general background of Ben Hood. We know he was very fond of his grandmother, and recalls her stories of how the lightning and thunder were created. His parents are both deceased. He has no brothers or sisters that he is aware of.

Married to Fay Hood but the marriage had disintegrated prior to him leaving the Police Force. She was unfaithful and basically uninterested in Ben generally. They divorced quietly after 10 years of marriage. He let her take the family home and just about everything else. There were no children from the marriage. He moved to a tiny rented flat in Mosman. He subsequently purchased a small farm and ranch style house in a rural area near Windsor less than 100 kilometres North West of Sydney. He drives an Aston Martin which was presented to him as a gift.
POLICE SERVICE
Ben served 28 years in the NSW Police Force, most of that time as a Detective. He had a reputation for being tough and refusing to take nonsense from criminals and law breakers generally. He shot dead a homosexual who was threatening to cut his hairdresser's throat with a knife. He also shot and killed two armed holdup offenders who had just stabbed and robbed a bank teller. One was armed with a carving knife and the other with a machete. They ran into Ben on the way out of the bank and attempted to attack him. From that point he was suspended on full pay pending investigations as to his conduct. He later resigned from the Police Force with no charges pending against him.
MARTIAL ARTS TRAINING
As a police detective, Ben had sought out a world renowned Ninjutsu master named Akira Misaki. This 64 year old man was Korean by birth but trained extensively in many forms of karate in Japan and the USA. He is currently rated 8th Dan; Pal Dan – Korean and 8th Dan Hachidan Japanese. He now lives and trains only specially selected students (Ben included) in a Sydney suburb. Ben is one of his most aspiring and accomplished students. Akira was always concerned that Ben's deadly fighting skills were not matched with the spiritual component that went hand in hand with Ninjutsu fighting skills, and karate skills generally. Ben never learned to fight this way to compete. He just needed to know how to totally disable or kill any life threatening opponent who got in his way. He learned a combination of gutter fighting and Ninjutsu, solely in order to survive if attacked when not armed, together with the physical strength and endurance that it provided him at a time in life when he was starting to feel the limitations of the age of his body.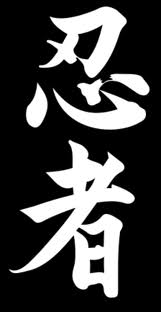 VIP BODYGUARD PROTECTION AGENCY
Rodney Reid is the Managing Director of a VIP Protection Company named predictably enough, 'Security for Important People'. Ben has undertaken various assignments for Rodney since being asked to resign from the NSW Police Force. Rodney Reid's home and office is in the Sydney suburb of Castle Hill.

Ben and Rodney have formed a rather special relationship during their relatively short time together. Rodney considers Ben to be his most valuable field operative, notwithstanding the regularly disastrous although usually successful results to each and every assignment.
Rodney is an Australian guy in his mid 50's. He has short grey hair and is going bald. He is almost six feet tall and thanks to a recently imposed diet, is now quite trim rather than a touch overweight. He lives with, and is about to be married to Dr. Rose Hendricks. Rose has almost totally recovered from a gunshot wound and fairly major surgery. This required her to be on a special diet and Rose figured that if she had to be on it, Rodney could be also. Rose and Rodney met under rather unusual circumstances. She was the resident surgeon at a large Sydney hospital about 10 years ago and Rodney and his mates got drunk one night and somehow Rodney's right foot got dragged under a large four wheel drive vehicle and crushed beyond repair. Rose later amputated it. Rodney uses a single crutch under his right arm and occasionally an artificial foot. His disability has almost no effect on his mobility.
Rodney get's the VIP protection jobs and usually tries to give most of them to Ben. Ben feels that he has had quite enough excitement in his life since meeting Rodney and vigorously attempts to turn down these assignments. Most of the assignments often attract major media attention, which Ben avoids like the plague, but they also get Ben closely involved with a variety of women, some elderly, but the majority quite young, often extremely attractive and occasionally quite volatile. As his role is usually dynamic in the circumstances; he is regularly faced with favourable reactions from these women, and this often turns out to be more than he can deal with, both practically, ethically and emotionally.